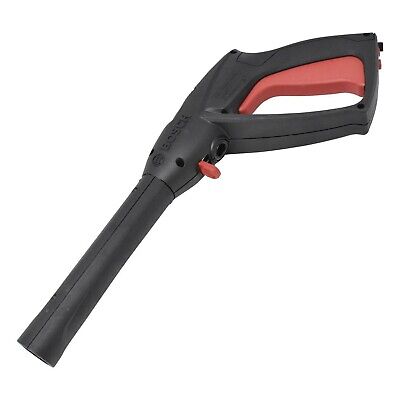 Auction Type :

Buy on Ebay

Condition :

New

Category :

Garden & Patio:Garden Power Tools & Equipment:Pressure Washers

Time left :

24 days, 2 hours, 7 minutes

Ships to :

United Kingdom

Return policy :

Yes (60 days)

Seller :

shop4spares (99.8%)

Stock :

33 Available (28 sold)

Viewed :

1758 times
Product Details
Type :
Pressure Washer Part
Model :
See List Of Models Below
What the Seller Says
Home FAQs Feedback Bookmark Us Contact Us Browse our Store Bosch Pressure Washer Hand Gun Spray Trigger Genuine Description Bosch Pressure Washer Hand Gun Spray Trigger Genuine. Original Part Number: F016F05280 Fits the following Bosch Pressure Washer Models: Click on down arrow below AQT 3400+ (3600HA7171)AQT 35-12 (3600HA7100)AQT 35-12 (3600HA7170)AQT 37-13 (3600HA7200)AQT 37-13 (3600HA7270)AQT 40-13 (3600HA7500)AQT 40-13 (3600HA7570)AQT 42-13 (3600HA7300)AQT 42-13 (3600HA7301)AQT 42-13 (3600HA7370)AQT 42-13 (3600HA7371)UniversalAquatak 125 (3600HA7A00)UniversalAquatak 125 (3600HA7A70)UniversalAquatak 130 (3600HA7B00)UniversalAquatak 130 (3600HA7B70)UniversalAquatak 135 (3600HA7C00)UniversalAquatak 135 (3600HA7C70) To find your model number - Pressure Washers should have a sticker with the information on. You should be able to find this on the base, or where the mains cord flows into the unit. It could also be near the wheel or on the side. Please Note: This is a brand new Genuine Manufacturers Part. Liability We shall not be liable for incidental or consequential damages or expenses. This includes, but is not limited to, damage to property, lost income, profits, economic or commercial losses and third parties claims. This warranty does not affect your statutory rights. We strongly recommend that all parts are fitted by a suitably qualified person, using the correct tools and test equipment, with the appliance disconnected from the mains supply. Free Delivery Parts are usually dispatched within 1 business day. Free Delivery usually takes 1 - 3 business days to arrive. Next Day delivery is also available for orders placed before 3pm Mon - Thu. Orders place for Next Day delivery on Friday before 3pm will be delivered on Monday (excluding bank holidays). 60 Days No Quibble Returns We sincerely hope that you are happy with your order, however in the event that you no longer require the part you ordered, and it is unused in the original packaging, please return it to us within 60 days and well give you a full refund. Content © Copyright shop4spares. All rights reserved.